Family Fitness Through Taekwondo in San Jose
Are you looking for a unique bonding activity for your family? Do you want to spend your time creating positive personal growth, instilling important values in your children, and connecting with members of your community?
Join us in San Jose for a Family Martial Arts program that will do all that and more! We use the principles of Taekwondo to develop total-body fitness for our adult members and help kids develop flexibility, strength, quick reflexes, and gross motor skills. Our team of professional instructors at World Class Tae Kwon Do will help your family have a great time enjoying an exciting, high-energy activity that has a wealth of benefits.
Just fill out the short form on your screen to learn more!
Family Martial Arts Is Dynamic, Engaging, and Fun!
Throughout each class, our Family Martial Arts program focuses on activities that are both fun and accessible to people of any age, ability, or fitness level. So no matter whether this is your first time stepping into a gym or if you're just looking for a new way to challenge yourself alongside the people you love most, World Class Tae Kwon Do has everything you need.
Our mission is to help families across Cambrian, Almaden, Willow Glen, and all of San Jose enjoy a commitment to our fundamental values of family, respect, and dedication, and to build robust fitness and have fun at the same time. Isn't it time you spent some quality time with your family along with other members of your community?
Join us for Family Martial Arts classes and benefit from:
Forming tight-knit family bonds as you forge a shared passion
Building a strong foundation of health & wellness for the whole family
Learning practical self-defense skills that will help you throughout life
Connecting with new friends, mentors, & community members from around San Jose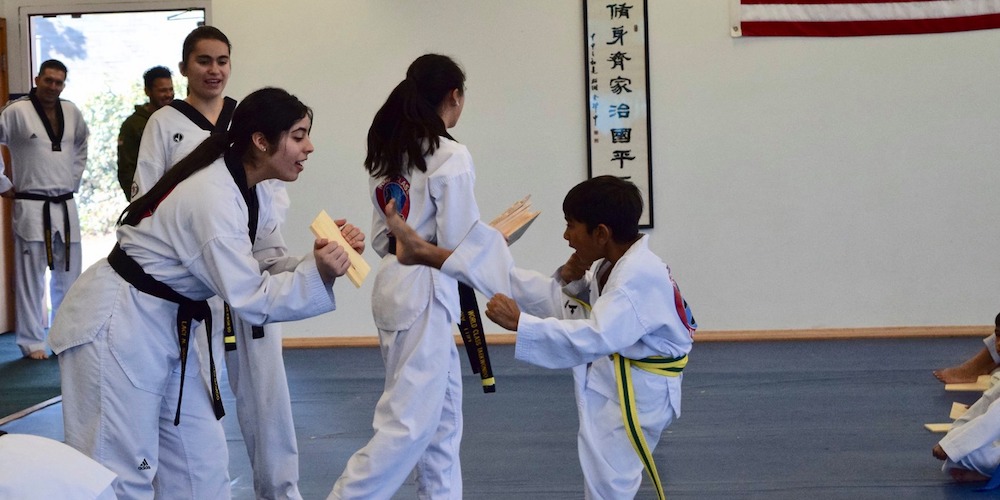 Our Family Martial Arts Program Is Designed To Suit Your Needs
World Class Tae Kwon Do is here to help create stronger families in the San Jose community, and that means we're willing to work with you to help curate a fitness experience that's right for you. Discover why Taekwondo is the martial art for your family and why we're our community's first choice for martial arts training.
Just fill out the short form on your screen to get started!
Our Family Martial Arts Classes Are Located In